Sale!
RF6528
Weight 3455 Lbs
Inside Dimensions 65″H x 28″W x 20″D
Outside Dimensions 72″H x 35″W x 29.5″D
Cubic Inches 36,400
Clear Door 65″H x 28″W
Gun Capacity 12-12-24G+2G
UPGRADE LOCK INSTALLED
Description
HARDWARE COLOR OPTIONS
Description
Description
PIC: RF6528  Shown in Onix Color with Chrome Hardware (Additional charge)
RF SERIES – HIGH SECURITY GUN SAFES
AMSEC offers the only gun safes that have a TL – 30 and TL – 30×6 Six-Sided UL Burglary Rating. To earn a TL – 30 or TL – 30×6 UL Burglary Rating, these safes are subjected to a brutal 30-minute attack by trained technicians using tools such as sledge hammers, picks, chisels, circular saws, carbide drills, wedges, and pry bars. These safes represent the industry standard for protecting assets against the threat of serious attack. The high level of security of these safe comes from AMSEC's unique composite construction. High-strength concrete with proprietary aggregate combined with a matrix of formed steel barriers stop all types of attacks outlined in the Underwriters Laboratories standard. These massive safes weigh between 3,400 and 4,500 pounds. No one is walking out of your house with one of these. This is the same commercial safe construction that AMSEC sells to banks and jewelers across the county. Today there are hundreds of millions of dollars in assets protected by AMSEC High-Security Composite Safes.
The Best high security safe
• U.L. certified TL-30 burglary protection
• Massive 6″ door and 3-1/2″ body
• 120 minute fire protection
• High gloss and textured paint options
• Lifetime Warranty Against Theft and Fire
• Proudly made in the USA
Standard Features
The only U.L. Listed TL-30 burglary and fire resistant gun safe on the market.
The RF6528 formed body has a total protective thickness of 3½" enclosing a high density fire resistant composite material with nuggets and steel fibers.
Expandable Palusol™ fire seal on door jamb protects against fire and smoke.
A reinforced drill resistant door frame protects the door and each individual bolt chamber from severe side attacks.
Group 2M Lock is protected by a proprietary patented hard plate, dual external relocker and one internal relocker. Optional auxiliary key lock available.
A proprietary inner barrier protects against peeling attacks.
4 pre-cut anchor holes and one (1) pre-cut electrical access hole.
SECURITY
• 6" Thick High Security Composite Door
• 3-1/2" Thick High Security Body (3"on X6)
• UL Listed TL-30 or TL-30X6 High Security Burglary Classification
• 10 Massive 1½" Chrome Plated Bolts
• Anchor Holes Provided
FIRE PROTECTION
• Seamless High Security Composite Fill
• 120-Minute Certified Fire Rating
• Palusol Door Seal Protects Against Fire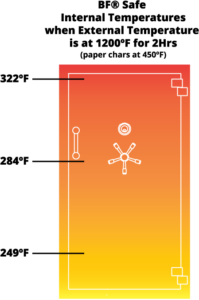 FUNCTIONALITY
• Industry's Most Flexible Interior
• Door Organizer
• Storage for Two Long Guns on Door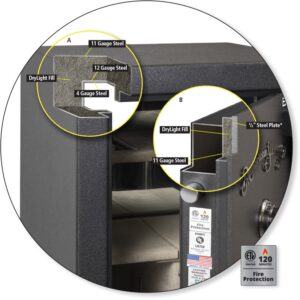 RF6528 is also available in High-Gloss Exterior Colors (Additional Charge):
Burgundy Metallic (BY), Pearl Essence (PE), Platinum Metallic (PL), Charcoal Metallic (CM), Macadamia Metallic (MM), Onyx (OX), Rosso Corsa Red (RC), Sapphire Blue (SB)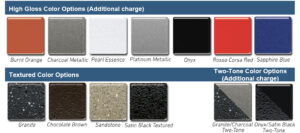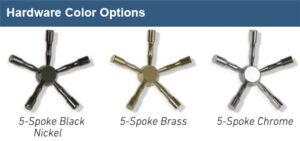 Additional information
| | |
| --- | --- |
| Weight | 3455 lbs |
| Dimensions | 65 × 28 × 20 in |