Sale!
BFX7250
Weight 1851 Lbs
Inside Dimensions 65.5H 46W 21D
Outside Dimensions 71.25H 50W 28D
Cubic inch 63,273
Clear Door 63.75″H x 45.3125″W
UPGRADE LOCK INSTALLED
Description
HARDWARE COLOR OPTIONS
Description
Description
The Best in Class Gun Safe
Introducing the New BFX Gun Safe with Active 4X Locking System
The Best Gun Safe on the Market. Period. With a long list of key features the New BFX line of Gun Safes offer unparalleled convenience, safety and protection for all of your valuables. Like all of our safes, the New BFX Gun Safes are available with digital and mechanical lock options and many color and hardware combinations.
With this impressive list of features there is no reason to look at any other Gun Safe. The new line of BFX Gun Safes are designed to higher standards, tested and built in our Fontana California, USA plant.
2 Hour Fire Rating
Superior fire protection of 2-hours at extreme temperatures up to 1200° F, keeping documents from burning and your valuables protected from intense fires.
Intertek confirmed the BFX series gun safes outperform gun safes constructed with drywall.
Body and door filled with the revolutionary DryLight™ fire material.
Creates a seamless fire barrier making it an advanced protection over an inferior drywall fire barrier used in most gun safes.
BF® SERIES CONSTRUCTION
11 GA OUTER STEEL LINER WITH 12GA INNER STEEL LINER
TOTALING APPROX 1/4" STEEL BARRIER
The world's most unique gun safe
• U.L. certified RSC burglary protection
• 3/8″ solid steel plate door
• ETL certified 120 minute fire protection
• High gloss and textured paint options
• Lifetime warranty
• Proudly made in the USA
SECURITY
½"-Thick Steel Plate Door (BFX7250 & BFX6024 have 3/8" steel plate)
Four-Way Active Bolt Work (BFX6024 has Two-Way Bolt Work)
Active 4x Locking System
Dual Reinforced Door Frame
2"-Thick Body
UL Level I RSC Burglary Classification (1-Man, 5-minute test. Utilizes tools typically found in a household)
14 massive 1½" Chrome Plated Bolts
Anchor Holes Provided
FIRE PROTECTION
Seamless DryLight Fill
120-Minute Intertek Verified Fire Rating
Dual Door Seals to Protect Against Fire and Smoke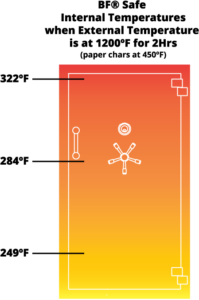 FUNCTIONALITY
Industry's Most Flexible Interior
Door Organizer
Storage for Long Guns or Assault Rifles on Door
Spy-proof, key-locking dial with decorative five-spoke handle and a convenient pull handle. (BF6024 offers an "L" handle and does not come with a pull handle).
Mirrored Back Wall for Added Interior Visibility
AC Power Outlet with Removable Cord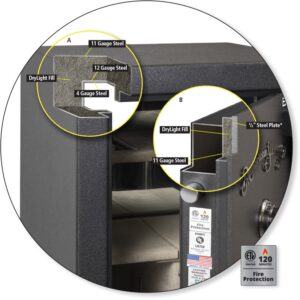 LED light kit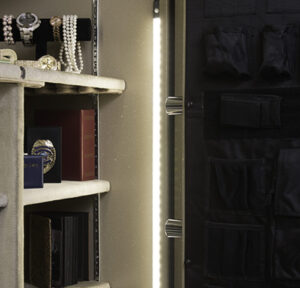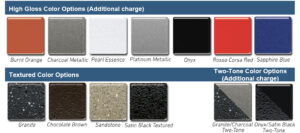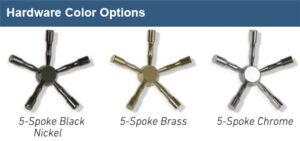 SPECIFICATIONS
| | |
| --- | --- |
| Weight | 1851 lbs |
| Inside Dimensions | 65.5″H x 46″W x 21″D |
| Outside Dimensions | 71.25″H x 50″W x 28″D |
| Clear Door | 63.75″H x 45.3125″W |
| Cubic Inches | 63,273 |
| Gun Capacity | 14-14-14-28-42 + 2 Gun or 73 + 2 Gun |
| Steel Door Thickness | 11″ |
| Outer Wall Steel Thickness | 11″ |
| Body Thickness | 11″ |
| Inner Wall Steel Thickness | 12″ |
| Burglary Protection (Safe Rating) | RSC I |
| Fill Type | DryLight |
| Fire Protection | 120-minute |
| Customizeable | Yes |
| Safe Type | Gun Safe |
Additional information
| | |
| --- | --- |
| Weight | 1851 lbs |
| Dimensions | 65.5 × 46 × 21 in |