Sale!
BF1716
Weight 412 Lbs
Inside Dimensions 17H 16.5W 16D
Outside Dimensions 22.25H x 21.75W x 21.75D
Cubic inch 4,488
Clear Door 17″H x 16.5″W
UPGRADE LOCK INSTALLED
Description
HARDWARE COLOR OPTIONS
Description
Description
U.L. LISTED FIRE RATED BURGLARY SAFES
BF Security Safes
When Burglary and fire protection is the #1 concern
The AMSEC BF® SERIES offers a unique design that combines all the security features of a burglary safe and the peace of mind achieved with a fire safe. The industry's first U.L. Listed, firerated burglary safe offers an affordable solution when burglary and fire protection are an essential part of your buying decision!
During Underwriter's Laboratories grueling testing procedures, the BF® SERIES earned the U.L. Listed Class 350°F One Hour Fire Label and the (RSC) Residential Security Container Burglary Label.
BF® Standard Features
The best warranty in the business. Lifetime fire replacement and one year parts and labor.
"B" rated heavy duty construction.
U.L. Listed 1-Hr. 350°F fire rating. Tested at temperatures up to 1700°F*.
U.L. Listed Residential Security Container burglary rating
Door:
3½" thick, consisting of ½" plate steel with a unique proprietary fire and burglary resistant material.
Dual seal design utilizes a silicone foam seal with a heat-expanding intumescent seal.
Body:
2-5/8″ thick, consisting of 1/8″ outer and inner steel plates creating a burglary resistant structure enclosing a unique proprietary fire resistant material.
Three massive 1″ diameter solid steel chrome-plated locking bolts.
A full length dead bar locks deep into the body preventing door removal during a forced entry attempt.
U.L. listed Group II lock with spring-loaded auxiliary relock device.
¼" heavy duty carburized hardplate.
Heavy duty steel hinges provide easy smooth door operation.
One recessed anchor bolt hole and mounting hardware are provided to securely anchor safe.
Attractively accented with a large chrome-plated dial, matching handle and a plush velour interior.
Durable and attractive granite finish or sandstone textured finish.
BF1716 ADDITIONAL INFORMATION
| | |
| --- | --- |
| Weight | 412 lbs |
| Outside Dimensions | 22.25″H x 21.75″W x 21.75″D |
| Interior Dimensions | 17″H x 16.5″W x 16″D |
| Clear Door | 17″H x 16.5″W |
| Cubic Inches | 4,488 |
| Shelves | 1 |
| Steel Door Thickness | 0.5 Gauge |
| Outer Wall Steel Thickness | 0.125 Gauge |
| Body Thickness | 2.625 Gauge |
| Inner Wall Steel Thickness | 0.625″ |
| Burglary Protection (Safe Rating) | RSC I |
| Fill Type | Fire Clay |
| Fire Protection | 60-minute |
| Customizeable | Yes |
| Safe Type | Gun Safe |
ADD 2″ FOR DIAL & HANDLE

BF1716 comes in Granito Color
High-Gloss Exterior Color Options (Additional Charge):
Burgundy Metallic (BY), Pearl Essence (PE), Platinum Metallic (PL), Charcoal Metallic (CM), Macadamia Metallic (MM), Onyx (OX), Rosso Corsa Red (RC), Sapphire Blue (SB) Textured Exterior Color Options: Granite (GR), Sandstone (ST), Black (BK), Chocolate Brown (CB)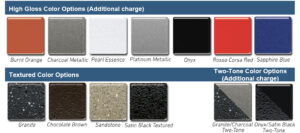 BF1716 comes with ESL10XL Electronic lock included

INTUMESCENT DOOR SEAL:
When the intumescent seal is exposed to high temperature (above 250˚F), it expands to as much as 8 times it's original thickness. In this expanded or reactive state, it has very high thermal insulating capacity and resistance to breakdown. This provides a strong positive seal between the door and body, preventing heat influx.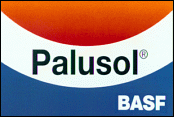 BF® Safes Lifetime Replacement Warranty:
If your BF® safe is exposed to fire and failed to protect the contents, your BF® safe will be replaced free of charge. Just return the safe freight prepaid to the factory accompanied with the fire report. Contact your dealer for further details.
Additional information
| | |
| --- | --- |
| Weight | 412 lbs |
| Dimensions | 17 × 16.5 × 16 in |