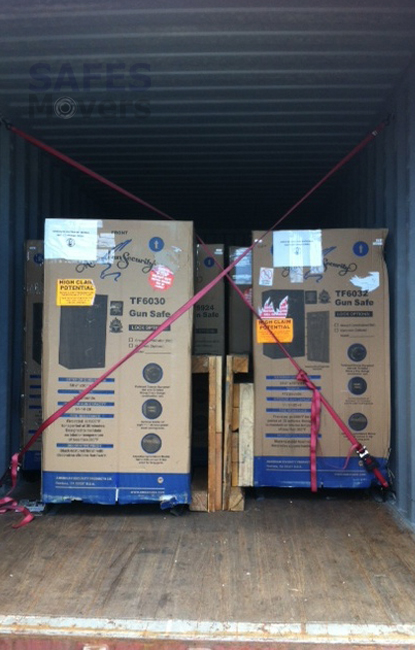 Shipping And Handling      
We only ship to continental United States addresses, (no international sales by now) and offer custom shipping with installation to certain locations in South Florida, please consult us about this option.
Shipping is defined as: Shipped from us to you (outside delivery Dock to Dock). If you require additional handling of your order like (liftgate, inside, or any other specific needs) we can discuss those needs and additional charges by calling at (855) 639-7233.
Shipping Procedures
Shipping Confirmation Emails
We will send you a shipping confirmation email when all or part of your order is shipped.
Shipping in Multiple Packages
If your order includes several items, they may ship separately and at different times. So that we can deliver your purchases to you as efficiently as possible, items which ship from the same location are grouped together. Our shipping confirmation emails will let you know how much of your order has shipped.
Tracking Your Order
You can check the status of your order anytime. 
Delivering Your Package
We process, ship, and deliver packages Monday through Friday. At this time, we do not offer shipping or delivery on Saturday, Sunday, or holidays.
Your order may be delayed if your shipping address is different from your billing address (we use this additional time to help ensure the security of your credit information).
Lift Gate
A liftgate, is a hydraulic  accessorial device used to lower the pallet to from the end of the truck to the ground level.  Typically this is used for items leaving from or going to residential locations or those locations where there is no loading dock or there is no forklift available.  If you do not opt for a liftgate, the driver is only responsible for taking your shipment to the end of the truck and you must take care of getting the pallet off of the truck.
Shipping to Commercial or Residential Charges
FedEx and UPS have different rates when shipping to residential and commercial addresses. In many cases, the commercial rates are less expensive than residential rates. Select shipping to Commercial if your orden go to Commercial place or select shipping to Residential if your order go to Residential place.